Long-Stanton Manufacturing Expands Team through a Talent Acquisition Project
"Great Lakes TAAC is great to work with and we are currently looking at other projects with them to accelerate the positive impacts we are experiencing in our business."
—Marvin Cunningham, President. Long-Stanton Manufacturing
Background
Long-Stanton Manufacturing Company, Inc. is a metal stamping and parts manufacturer located in Cincinnati, Ohio. In business since 1835, this 6th generation contract manufacturing firm serves a variety of markets, e.g., transportation, medical, with precision metal stampings in prototype and production volumes.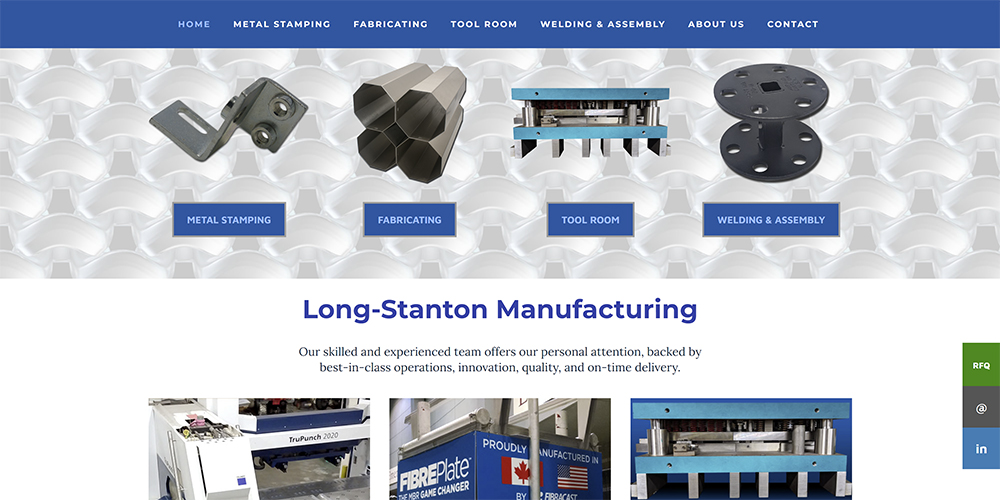 Approach
After the GLTAAC team completed the TAAF Adjustment Plan assessment, Long-Stanton decided to use their TAAF co-funding to help pay for the cost of a professional search consultant to find a new Director of Sales & Marketing. Through the program, the company identified a consultant they wanted to work with and, within a matter of days, GLTAAC implemented a three-way contract to co-fund the recruiter's fees.
Results
Hired in the fall of 2019, the new Director of Sales and Marketing has rapidly ramped up new sales opportunities and Long-Stanton has seen bottom line results.
The company's satisfaction and involvement with the program worked out so well that since that initial project, Long-Stanton launched another, TAAF supported, recruiting project. The second project, filling the position of Director of Operations, has also been successfully completed.
Ao acessar o MundoFut, os fãs de futebol podem desfrutar dos jogos ao vivo de clubes consagrados, futebol ao vivo como Manchester United e Manchester City, além de outros times importantes da Premier League. A plataforma também disponibiliza informações atualizadas sobre as partidas, classificações e destaques dos jogos do campeonato inglês e do Campeonato Brasileiro.